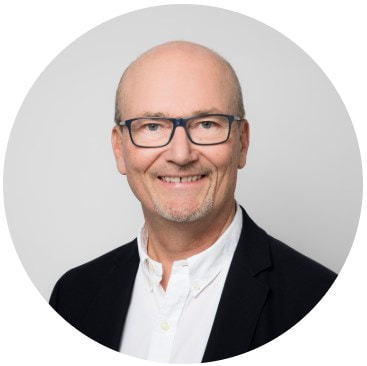 To contact John Howells:
+41 79 773 90 26
john.howells@oplc.ch
John Howells
Senior Partner
John Howells, a Swiss citizen of American origin, is the model of vocational training methods and internal training in the Swiss banking system: he began his apprenticeship at the age of 15 and became an Executive Director at the age of 44 at UBS, Switzerland's largest bank, where he had a 42-year career.
Amongst his many positions (branch manager, retail bank advisor, private bank advisor, sales manager, international client advisor, risk manager), John has therefore worked in both the retail and private divisions of the Bank, in operational and commercial roles, as well as advising on global financial intermediaries and risk management/compliance. He also spent some years in the central training department.
An experienced financial executive with positions in both the domestic Swiss and foreign markets, John's career has alternated between individual contributor and departmental management positions with supervisory and profit centre responsibilities, particularly in the troubled times of restricted attraction and retention of foreign accounts in Swiss banks after 2010.
In addition to his professional activities, between 2001 and 2010, John was elected Municipal (alderman, deputy mayor) in the commune of Vich near Nyon, and a member of the board of directors of the regional electricity production company.
Trilingual (French, German, English), John is recognised as a skilled negotiator, with an excellent team spirit, a proven ethical model, and expertise in the use of digital techniques.
After a 42-year career in banking, John decided to take early retirement and became an ICF accredited coach: he divides his time between development and education in the broadest possible sense and legal and regulatory compliance responsibilities and directorships with independent asset management organisations.