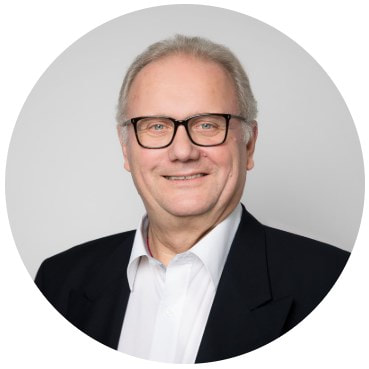 To contact Alain Haut:
+41 79 659 33 95
alain.haut@oplc.ch
Alain Haut
Managing Partner
Alain Haut has a Master's degree in Economics and Social Sciences from the Facultés Universitaires Notre-Dame de la Paix in Namur (Belgium), continued by postgraduate studies in Business Administration at the University of Warwick (UK). He received a Doctorate (Honoris Causa) in Business Administration from the Swiss School of Higher Education in Montreux (Switzerland).
Before starting his career in business consulting and higher education, Alain Haut pursued a 35-year career in business, with increasingly broad international responsibilities, first in industry at Federal-Mogul, Valenite and GTE, and then in pharmaceuticals and biotechnology at Serono, Covance and Ipsen. In the latter two companies, he was the highest level Human Resources manager reporting directly to the Group President.
In all these Human Resources management positions, Alain's priority effort has been to be a trusted and integrated partner in the business strategy and management of the companies he has worked for. Alain also has experience in Quality, Project Management, Facilities Management and General Management positions. Alain has lived and worked in Belgium, UK, Switzerland, USA, France and Greece.
A certified coach and transition manager, Alain advises in the areas of Performance Management, Leadership, Change Management, Intercultural Management as well as in all areas related to Human Resources Management, specifically Talent Management, Assessment and Executive Recruitment.
From an academic point of view, Professor (Associate/Visitor) Haut teaches International Business Management, Leadership, Human Resources Management as well as cross-cultural Management in six private leading schools of business in Switzerland, France and Ukraine. Alain has served as an auditor representing the business perspective for EQUIS and EPAS, the EFMD accreditations of leading business schools.
For many years, Alain Haut has been refereeing in the junior leagues and is a table official at the highest level of basketball in Switzerland.