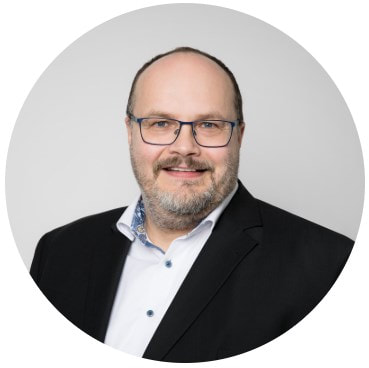 To contact Marc Caron:
+41 79 698 50 91
marc.caron@oplc.ch
Marc Caron
Senior Partner
Dr. Marc Caron, Canadian and Swiss, holds a Ph.D. in Biology from the University of Lausanne (Switzerland) after completing his university studies at the University of Quebec (Canada) - Bachelor in Biology in Chicoutimi and Master in Biology in Montreal. After three years of post-doctoral research in industry, Marc started a career in the healthcare industry where, over the years, he obtained managerial positions at Covance, a world leader among research organisations outsourced by the top 50 pharmaceutical and biotechnology companies. During a 12-year career, Marc Caron was promoted from Project Manager in charge of large accounts to Director of Project Management at a global level, before ending his career at Covance as Global Head of Process Improvement, Member of the Global Operational Committee. Marc then decided to work for a pharmaceutical manufacturer, Debiopharm, to experience direct control of several drug development programmes for 6 years.
In addition to his Ph.D. in Biology, Marc is certified in Talent Management and Executive Development (by IMD, Switzerland), in Health Economics and Health Management (by the University of Lausanne) and is a certified Black Belt in Lean Six Sigma (from the Six Sigma Academy, USA).
Since 2014, Dr. Caron has moved into consulting and higher education, with a focus on health and sports organisations, as well as small and medium-sized enterprises. His specific areas of consulting are strategy, change management, coaching, people development, executive targeted selection, performance assessment, team building and of course project management and process improvement.
In the academic field, Dr. Caron teaches at two Grandes Ecoles de Commerce in Switzerland, at Bachelor, Master and Doctorate (DBA) levels in the fields listed above, plus Sports Management (in parallel to his professional activity, he has been a successful basketball coach at national league level in Switzerland).
Since 2014, Marc Caron is also a member of the Board of Directors of Fondation Ressources, a Swiss foundation managing institutions dedicated to the treatment of drug addictions.